International Door Association
Community. Education. Professionalism.
The mission of the International Door Association is to be the leading trade association representing the door and access system industry by providing advocacy, education, and collaboration to advance the industry with increased professionalism.
FIND A QUALIFIED DEALER WITH THE IDA DEALER MEMBER LOCATOR
Find a qualified garage door professional near you verified by the International Door Association.
Grow your business with the help of ida
Update your Member Profile
Read the IDA Jobs & Classifieds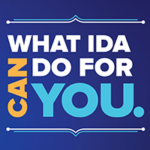 View Member Services and Benefits
Read the Latest Issue of IDA Magazine
The 2024 Fall EduCon and Tradeshow event will be a way for IDA to continue to engage with members and industry representations throughout the country. ...
Sorry, we couldn't find any posts. Please try a different search.